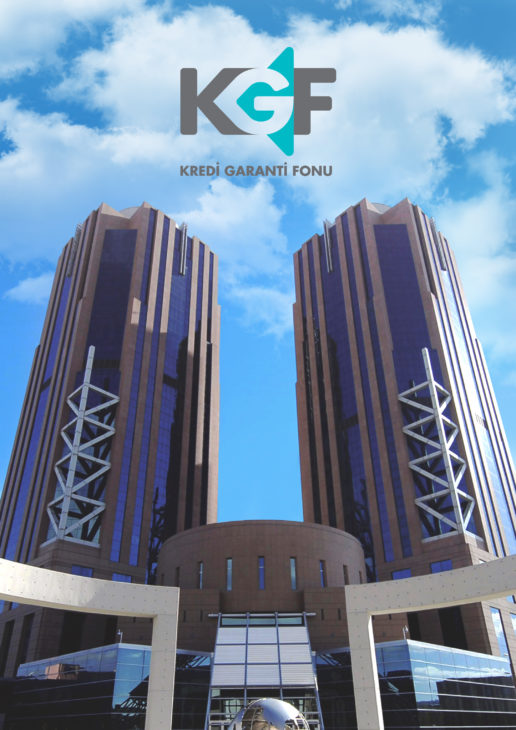 Since its establishment by cabinet decree in 1993, KGF has been working to make SMEs' access to finance easier by the provision of guarantees. KGF is a non-profit organization. Our partnership structure includes TOBB, KOSGEB, TESK, TOSYÖV, MEKSA and numerous Turkish banks. KGF also benefits from counter-guarantees supported by the treasury and EIF. KGF seeks the elimination of insufficient collateral as an obstacle to SME access to finance by providing guarantees to those SMEs that don't possess the assets bank require for collateral. To sum up, our goals are:
1) Efficient operation of the credit market
2) SMEs' utilization of long term credits
3) Strengthening of SME competitiveness
4) Support of innovation
5) A better income distribution and increase of employment.
Year of creation


individual entities or association

1991
Do you (your members) benefit of a public counter-guarantee that allows deponderation (capital relief)?
Yes
Do your guarantees provide deponderation (capital relief) for member banks subject to capital requirements (Basel agreement)?
Yes
Do you (your members) dispose of an internal rating/scoring system?
Yes
Do you (your members) use..?


De minimis or GBER or Regional guidelines or Notification

No
Is the activity subject to state aid regulation?
Yes
Other SME support instruments offered by your organisation/your members


Subsidized loans or Mezzanine financing or Venture capital or Coaching or Mediation services

No
Types of guarantee products provided by your organisation/your members
Loan default guarantees, Working capital loan guarantees, Bridge financing loan guarantees, Leasing guarantees
Are you/your members financial intermediary for EU-programmes?


CIP/COSME or Structural funds or Progress or RSI/RSFF Horizon 2020

Currently CIP and IPA partnership exists. For the future, KGF plans to participate in EaSI and COSME programmes. As a matter of fact application for EaSI has been done in May '16.
Do you benefit from a counter-guarantee at local, regional or national level?


Local level or Regional level or National level

National level - Turkish Republic Treasury Undersecretariat
Type of scheme


guarantee or counter-guarantee

Guarantee
Product typology


guarantee or counter-guarantee or co-guarantee

Guarantee
Profit / Non-profit oriented


dividends to public shareholders are not considered as profit orientation

Non-profit oriented
Supervision statute


i.e. mono-product banking licenses, financial intermediary statute, non-supervised. For associations, please state statute of members

Non-supervised
Size of businesses supported


i.e. large companies, SMEs, micro-enterprises, independent/self-employed

Large companies, SMEs, Micro-enterprises, Independent/Self-employed
Sectorial focus


i.e. agriculture, industry, crafts, retail, liberal professions, cooperatives, etc.

Agriculture, Industry, Crafts, Retail, Liberal professions, Cooperatives
Geographic coverage


i.e. local, regional, national

National
Structure / Network


i.e. central scheme with regional offices, central scheme only, association network

Central scheme with branches
Legal form


of single guarantee entity or association: i.e. fund, development bank, development agency, cooperative or mutual societies, bank, foundation, association, limited company, etc.

Public Joint Stock Company
Shareholder structure


Private / Public (in %)

30% Private, 70% Public
Ownership


i.e. fully mutual, funded by SMEs, banking associations, fully public, fully private, private-public, mixed models

Private-Public mixed model
Type of organization


National Promotional Bank (NPB), National Promotional Institution (NPI), Private, Mutual, Mixed

NPI
Downloads
GUARANTEE TYPES


application/pdf | 238,3 KB

F.A.Q KGF


application/pdf | 247,9 KB