Guarantee schemes and their impact on the economic development
Measuring their effect on job creation, innovation and growth
13-16 June 2018 – Warsaw 

Programme
---
Thursday, 14 June 2018
| | |
| --- | --- |
| 09:00 – 10:00 | Board Meeting (for AECM Board members) |
| 10:15 – 11:45 | General Assembly, Statutory Session (for AECM members) |
| 12:00 – 13:00 | Board Meeting (for the new AECM Board members) |
| 14:00 – 17:30 | General Assembly, Public Session |
Details
Friday, 15 June 2018
| | |
| --- | --- |
| 09:00 – 17:30 | Seminar "Guarantee schemes and their impact on the economic development: Measuring their effect on job creation, innovation and growth" |
Details
GNGI
---
A meeting of the Global Network of Guarantee Institutions (GNGI) will take place on 13 June during the afternoon.
Speakers
Bernhard SAGMEISTER _ AECM
Halina WISNIEWSKA – BGK
Beata DASZYNSKA -MUZYCKA BGK (tbc)
Kristin SCHREIBER – EUROPEAN COMMISSION
Krzysztof PIETRASZKIEWICZ _ PBA
Guy SELBHERR – VDB
Barbara BRANDTNER – EUROPEAN COMMISSION
Nivelin NOEV – EUROPEAN COMMISSION
Astrid BARTELS – EUROPEAN COMMISSION
Kestutis JURAS – EUROPEAN COMMISSION
Pedro PISONERO PEREZ – CESGAR
Bernard JEHIN _ SOWALFIN
László TÓTH – AVHGA
Wojciech HANN – BGK
Kerstin JORNA – EUROPEAN COMMISSION
Roger HAVENITH – EIF
Matthew GAMSER – SME Finance Forum
Lucia CUSMANO – OECD (tbc)
Pramita Moni SENGUPTA – WORLD BANK GROUP
Nicolas TRITARIS – EBRD (tbc)
Helmut KRAEMER – EIS – EIF (tbc)
Giuseppe GRAMIGNA SBA
Doris NEUBERGER – University of Rostock, Germany
Vasco RODRIGUES – Universidade Católica Portuguesa
Alessandro BOZZO –  FOGAPE
Pablo POMBO REGAR
Jean-Louis LELOIR – AECM
Jacek SZUGAJEW – BGK
John CARMODY – BBB
José Fernando FIGUEIREDO – AECM
Gerhard HUEMER – UEAPME
Organizers and Sponsor
---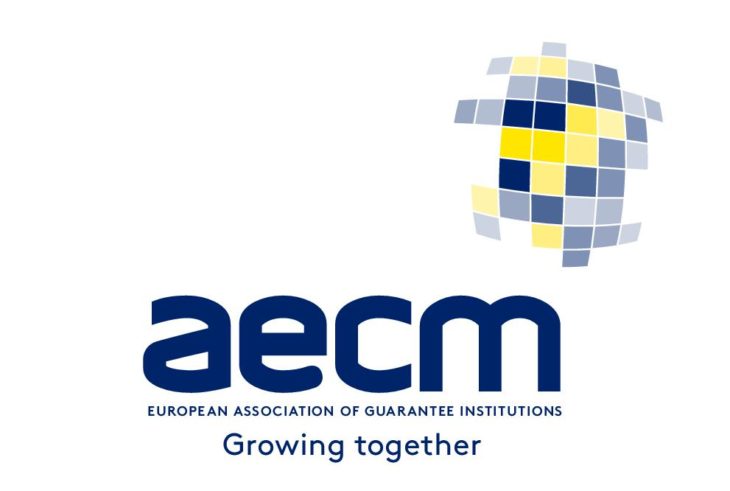 AECM, European Association of Mutual Guarantee Societies
Details
AECM's member organisations support SME access to finance
AECM's member organisations support healthy SMEs with a sound business project, who would otherwise not be able to access loan finance due to a lack of collateral and own funds. By granting a guarantee, guarantee societies provide a substitute for the missing collateral and allow the credit institution to grant the loan by sharing in the default risk.
In this way, guarantee societies make a major contribution to economic growth, social cohesion and regional development in the European Union, since SMEs represent over 98% of all companies and provide a large part of GDP and employment.
AECM, as the European association of mutual guarantee societies, represents the interests of its national members towards the European institutions and multilateral bodies, such as the OECD, the World Bank and the Bank of International settlement. AECM also acts as a platform for exchange between its members and provide technical information about the guarantee sector.
Head Quarters
Avenue d'Auderghem 22-28
B-1040 Brussels
BELGIUM
T: +32 2 640 51 77
info@aecm.be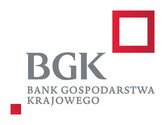 Bank Gospodarstwa Krajowego – BGK Member Host Organization and Sponsor of the Event
Details
Bank Gospodarstwa Krajowego (BGK) is the State Development Bank of Poland with total assets exceeding 12 billion euro.
It was established in 1924 and reactivated during transformation process in 1989 as a bank servicing the public finance sector. Today, the government tasks the Bank with the operation of a number of special purpose funds and programmes (including the National Road Fund, National Housing Fund, Thermomodernisation and Renovation Fund and the Railway Fund).
Currently, BGK actively participates in the implementation of the state's economic objectives. During the economic slowdown, it provides funding for infrastructure investments and thus supports growth of this sector of the economy. It is an important link in the provision of funding and support for areas that are important for the society, such as housing infrastructure, energy efficiency and public utilities. It supports Polish exporters by taking on part of the risk related to trading activities of Polish companies.
In collaboration with other financial institutions, BGK improves access to funding for businesses, which translates into lower unemployment and stronger GDP growth.
BGK manages several special purpose funds and a number of governmental programmes. Its mission is to support social and economic growth of Poland and the public finance sector in the performance of its tasks.
Head Quarters
Al. Jerozolimskie 7
00-955 Warszawa
POLAND
T: +48 22 599 8888
bgk@bgk.pl