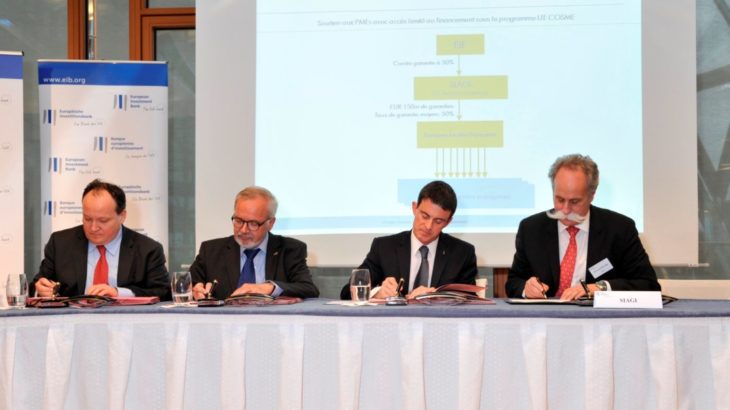 Strengthen cash support of Small Businesses and agriculture in France: SIAGI signs COSME agreement
On April 11, 2016, at the EIB Headquarters and in presence of Manuel Valls, Prime Minister of the French Government, and Bernard Stalter, President of our French member SIAGI, signed the  COSME agreement to support
business competitiveness.
Through this program, SIAGI will support a wide range of outreach activities and allow the distribution of  300 million Euros  of loans through banks.  The focus will be on two key themes: the cash flow of TPE and agriculture.
Read the full press release from SIAGI FRA
Read the press release of the EIB ENG and FRA
Photo : Ambroise FAYOLLE, Vice‐President of EIB, Werner HOYER, President of EIB, Manuel VALLS and Bernard STALTER. ©EIB