EMGN
What is the EMGN?
The Euro-Mediterranean Guarantee Network (EMGN) is a network of Credit Guarantee Schemes (CGS) established in the Euro-Mediterranean region. The initiative is promoted by its Full Members – the 7 signatories of the Memorandum of Understanding (MoU) signed in 2012 representing Algeria, Egypt, Jordan, Lebanon, Morocco, Palestine and Tunisia – and its Founding Promoters the Euro-Mediterranean Economists Association (EMEA), the European Institute of the Mediterranean (IEMed) and with the support of Deutsche Gesellschaft für Internationale Zusammenarbeit (GIZ).
Mission:
1. Bridge the knowledge gap regarding MSMEs access to finance in the EuroMediterranean;
2. Expand guarantee schemes in North and South Mediterranean and foster EuroMediterranean cooperation in the area of credit guarantees;
3. Increase cooperation between EU, Northern and Southern Mediterranean institutions active in the development of MSMEs and their access to finance, thorough i.e. the recently established European External Investment Plan;
4. Support the development of Northern and Southern Mediterranean guarantee schemes' product range and particularly in the MSME segment;
5. Provide evidence on the impact of credit guarantees and on the feasibility for the implementation of other guarantee instruments such as counter guarantees funds and equity guarantees;
6. Disseminate knowledge on guarantee schemes via appropriated supports;
7. Enhance the operating environment of Northern and Southern Mediterranean guarantee schemes;
8. Enhance cooperation between the credit guarantee schemes beyond the EuroMediterranean region.
EMGN provides the following activities: 1) Training; 2) Research & Development; 3) Advocacy and 4) Dissemination.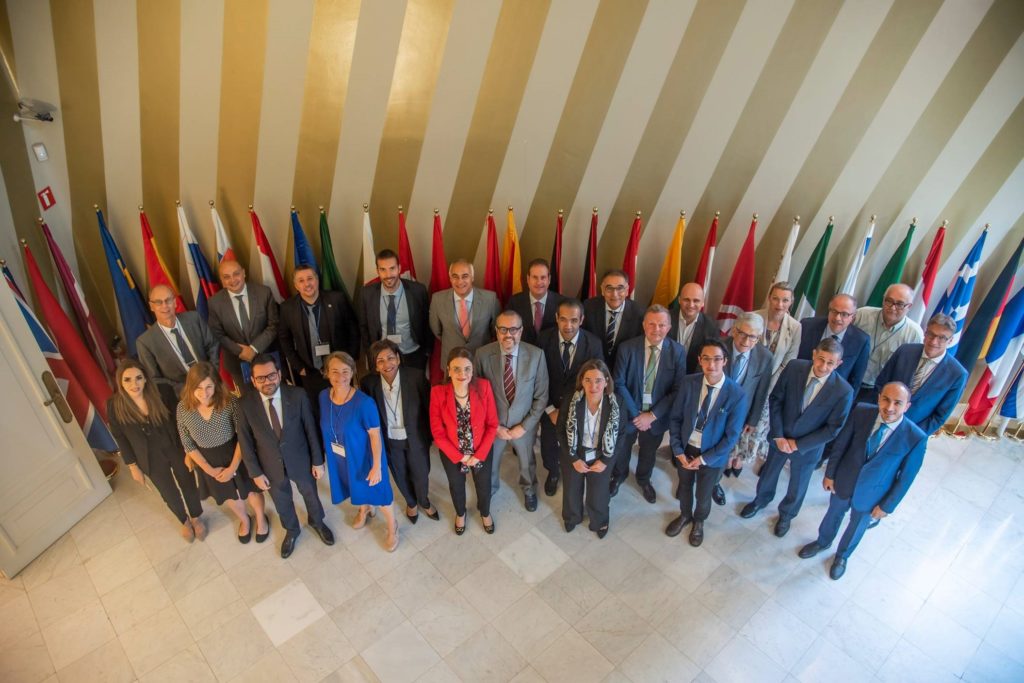 Founding Promoters
Euro-Mediterranean Economists Association (EMEA)
European Institute of the Mediterranean (IEMed)
Deutsche Gesellschaft für Internationale Zusammenarbeit (GIZ)
Full Members
| | |
| --- | --- |
| Hellenic Development Bank (HDB) | Greece |
| HAMAG-BICRO | Croatia |
| Bpifrance | France |
| Caisse Centrale de Garantie des Crédits d'Investissement (CCGCI) | Algeria |
| Credit Guarantee Company (CGC) | Egypt |
| Jordan Loan Guarantee Corporation (JLGC) | Jordan |
| Kafalat SAL | Lebanon |
| Caisse Centrale de Garantie (CCG) | Morocco |
| Euro-Palestinian Credit Guarantee Fund (EPCGF) | Palestine |
| Société Tunisienne de Garantie (SOTUGAR) | Tunisia |
Associated Members
European Association of Guarantee Institutions, AECM
Global Network of Guarantee Institutions (GNGI)
Kafalah Small & Medium Enterprises Loan Guarantee Program (Saudi Arabia)
Contact