AECM Annual Events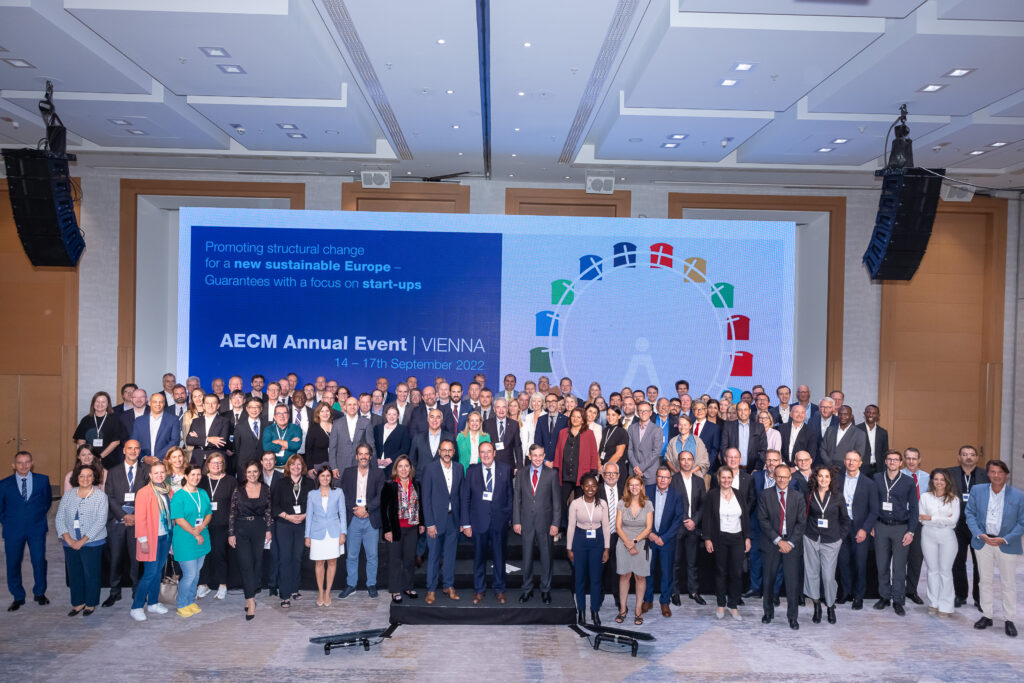 AECM organizes every year an event which comprises the annual meeting of the General Assembly and a seminar: every year we choose a subject that is of interest for our members and we set up a conference program with high level speakers from the European institutions, supranational bodies, guarantee institutions from all over the world and representatives from our member organizations.
Past Annual Events
14-17 September 2022 – Vienna
Promoting structural change for a new sustainable Europe – Guarantees with a focus on start-ups
AECM Annual Event



22 -24 September 2021 (Virtual)
"Guarantees for economic recovery and to foster sustainable investments"
AECM Virtual Annual Event


05 – 06 November 2020 (Virtual)
"Guarantee schemes beyond 2020" AECM Virtual Annual Event
12-15 June 2019 – Antwerp (Belgium)
"New technologies" in collaboration with our Belgian member PMV
13 – 16 June 2018 – Warsaw (Poland)
"Guarantee schemes and their impact on the economic development. Measuring their effect on job creation, innovation and growth"
in collaboration with our Polish member BGK.
31 May – 02 June 2017 – Madrid (Spain)
"Global Conference on Guarantee Institutions for SME Financing"
in collaboration with our Spanish member CESGAR,the World Bank Group and the SME Finance Forum
21-25 June 2016 – Porto (Portugal)
"The transfer of family businesses"
in collaboration with our Portuguese member SPGM
18-20 June 2015 – Berlin (Germany)
"Guarantees for innovative SMEs: Ways to prosperity"
in collaboration with our Germany members VDB
16 -17 October – Istanbul (Turkey)
"Breaking down barriers: Guarantees, an international perspective"
in collaboration with our Turkish member TESKOMB
For more information
contact us
.