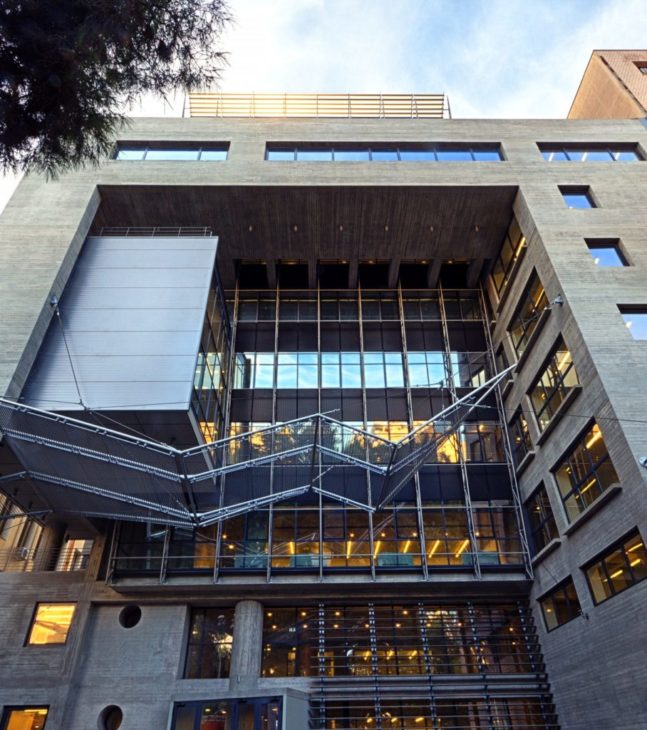 TMEDE is a Greek private legal entity that counts approximately 31,000 members and 6,000 SMEs and technical companies. Fundamental cornerstones of its operation are the principles of solidarity and risk sharing among its members. Its objective is the granting of guarantees and loans to its members engineers, designers and public work contractors, who, in their vast majority, are small and medium sized enterprises and independent / self-employee engineers and public works contractors.
TMEDE has been digitally transformed into a provider of integrated, innovative digital services: e-Protocol, e-Guarantee, e-Validity and e-Procurement. It is also ISO certified of a Quality Management Systems – Requirements for Services and an Environmental Management Systems – Requirements with guidance for use.
TMEDE does not receive state subsidies and it is funded by the proceeds of its guarantee and loan activities, the returns on its assets and the contributions of its members. TMEDE is also a main shareholder of Attica Bank, the 5th largest and the largest "non systemic" bank in Greece.
Year of creation


individual entities or association

2017
Type of scheme


guarantee or counter-guarantee

Guarantee
Product typology


guarantee or counter-guarantee or co-guarantee

Guarantee
Ownership


i.e. fully mutual, funded by SMEs, banking associations, fully public, fully private, private-public, mixed models

Private - Fully mutual
Shareholder structure


Private / Public (in %)

100/0
Legal form


of single guarantee entity or association: i.e. fund, development bank, development agency, cooperative or mutual societies, bank, foundation, association, limited company, etc.

Non-for-profit Fund established as a private legal entity under Greek private Law
Structure / Network


i.e. central scheme with regional offices, central scheme only, association network

Central office with local regional offices in Greece
Geographic coverage


i.e. local, regional, national

National
Sectorial focus


i.e. agriculture, industry, crafts, retail, liberal professions, cooperatives, etc.

Liberal professions
Size of businesses supported


i.e. large companies, SMEs, micro-enterprises, independent/self-employed

SMEs, Independent/Self-employed
Supervision statute


i.e. mono-product banking licenses, financial intermediary statute, non-supervised. For associations, please state statute of members

Private legal entity supervised by the Ministry of Labour, Social Insurance and Social Solidarity
Profit / Non-profit oriented


dividends to public shareholders are not considered as profit orientation

Non-profit oriented
Do you benefit from a counter-guarantee at local, regional or national level?


Local level or Regional level or National level

No
Are you/your members financial intermediary for EU-programmes?


CIP/COSME or Structural funds or Progress or RSI/RSFF Horizon 2020

No
Types of guarantee products provided by your organisation/your members
The activities of TMEDE generally fall in two categories: (1) Provision of guarantees to secure the liabilities of its members (SMEs and individual engineers) towards the Greek State (or the broader Public Sector) deriving from the performance of their tasks; and (2) advance payments to its members (SMEs and private engineers) of fees due to them by the Greek State (or the broader Public Sector) for their work, in case these are delayed for any reason. It is noted that large engineering companies generally revert to the banking system to obtain such guarantees and advance payments more specifically, TMEDE's guarantee products include 1. Good tender participation guarantees 2. Good tender performance guarantees 3. Good works operation guarantees 4. Advance payments guarantees 5. Withholding payment guarantees 6. Depository guarantee letters 7. Creditworthiness Letters-Certificates 8. Partial payment guarantees pursuant to Article 187 of Greek Law 4412/2016) 9. Any other type of guarantee required by Greek Legislation in the areas of public works, preparation of technical studies or the provision of services.
Other SME support instruments offered by your organisation/your members


Subsidized loans or Mezzanine financing or Venture capital or Coaching or Mediation services

Loans consisting in the advance payment of engineers' and public works contractors' fees to the public sector
Is the activity subject to state aid regulation?
No
Do you (your members) use..?


De minimis or GBER or Regional guidelines or Notification

No
Do you (your members) dispose of an internal rating/scoring system?
Yes
Do your guarantees provide deponderation (capital relief) for member banks subject to capital requirements (Basel agreement)?
No
Do you (your members) benefit of a public counter-guarantee that allows deponderation (capital relief)?
No