AECM Annual Event : Istanbul, 16-17 October 2014
Breaking down barriers: Guarantees, an international perspective

Venue
Conrad Hotel Istanbul
Cihannüma Mahallesi, Saray Cad. No:5, 34353 Beşiktaş/İstanbul, Turkey – Website
Seminar Programme
09h30 – 10h00

SME's access to finance in Turkey

N.N., Presentation of a representative of the Ministry of Custom and Trade
N.N., Presentation of Halkbank

10h00 – 10h15

SME Policy: old foundations, new perspectives

Joanna Drake, Director SMEs and Entrepreneurship, Directorate-General Enterprise and Industry, European Commission

Thursday

16 October 2014

Meeting of the General Assembly
Public session of the General Assembly

14h30 – 14h35

Welcome by José Fernando Figueiredo, AECM Chairman


14h35 – 16h00

AECM news from the members

New products: Microfinancing facility with guarantee, Dariusz Kacprzyk, President of the Management Board of BGK, Poland
New products: Mezzanine finance and guarantees, Andrus Treier, CEO of KredEx Fund, Estonia
New products: Letter of intent for a guarantee and guarantees for equity, Darko Liović, President of the Managing Board of HAMAG BICRO, Croatia
New products: Crowdfunding: Where to position guarantees?, Michel Cottet, Managing Director of SIAGI, France
Presentation of the AECM scoreboard and of the AECM counter-guarantee study, Bernard Jehin, Member of the Board of Directors and Chairman of the Working Group on Statistics and Studies of AECM

16h00 – 17h30

Implementation of the EU Financial Instruments of the new programming period 2014 2020 – How to use EU programmes?

Jean-David Malo, Head of Unit SMEs, Financial instruments and State Aid, Directorate General Research and Innovation, European Commission
Astrid Bartels, Policy Officer, Unit SME Access to Finance, Directorate General Enterprise and Industry, European Commission
Jean-Claude Depoisier, Vice-President of the Fédération Nationale des Socama, France
Georgios Floros, Head of equity and guarantee financial instruments, Unit Financing of innovation, competitiveness and employment policies, Directorate General Economics and Financial Affairs, European Commission
Gunnar Mai, Head of COSME Guarantee Facility, European Investment Fund (EIF)

Questions & answers


17h30

Closing of the meeting by José Fernando Figueiredo, AECM Chairman

Friday

17 October 2014

Annual Seminar: Breaking down barriers: Guarantees, an international perspective

08h30 – 09h00

Registration

09h00 – 09h30

Opening session – welcome of participants

José Fernando Figueiredo, AECM Chairman
Abdülkadir Akgül, President of TESKOMB
N.N., Turkish Minister or Secretary of State

10h15 – 10h30

Coffee break and networking

10h30 – 12h15

SMEs' access to finance – the international perspective

Moderator: Joanna Drake, Director SMEs and Entrepreneurship, Directorate-General Enterprise and Industry, European Commission

Pedro Pereira Gonçalves, Secretary of State Entrepreneurship, Portugal
Alessandro Tappi, Head of Guarantees, Securitisation and Microfinance, European Investment Fund (EIF)
Sergio Arzeni, Director of the Centre for Entrepreneurship, Small and Medium-sized Enterprises (SMEs) and Local Development of the Organisation for Economic Co-operation and Development (OECD)
Giuseppe Gramigna, Chief Economist at the Small Business Administration (SBA), United States
Geun Woo Seoh, Chairman & CEO of Korea Credit Guarantee Fund (KODIT), Korea
Motohide Hashimoto, Executive Director of the Japan Finance Corporation, Japan
Rym Ayadi, Senior Research Fellow Centre for European Policy Studies (CEPS)

Questions & answers

12h15 – 13h45

Lunch break

13h45 – 14h45

Recent development of guarantee schemes across the world: Africa and America

Moderator: Kurt Leutgeb, Head of Guarantees and Subsidies, Austria Wirtschaftsservice Gesellschaft mbH (aws), Austria

Taoufiq Lahrach, CFO & General Counsel of the Caisse Centrale de Garantie (CCG), Morocco
Giuseppe Gramigna, Chief Economist at the Small Business Administration (SBA), United States
Pablo Pombo González, Secretary General of the Iberoamerican Network of Guarantees (REGAR)

14h45 – 15h45

Recent development of guarantee schemes across the world: Europe and Asia

Moderator: Ilias Skamnelos, Sr. Financial Sector Specialist, Finance and Markets Global Practice, World Bank Group

JongMan Park, CEO of Korea Technology Finance Corporation (KOTEC), Korea
Datuk Wan Azhar Wan Ahmad, President and CEO of the Credit Guarantee Corporation Malaysia Berhad, Malaysia
Fabio Petri, President of Assoconfidi, Italy
Zoltán Urbán, CEO of Garantiqa Hitelgarancia Zrt., Hungary

15h45 – 16h00

Coffee break

16h00 – 17h00

International cooperation – setting up/development of guarantee schemes – case studies

Moderator: Virginie Poncet, Head of International Consulting Activities, Development and International Affairs Department, Bpifrance, France

João Miguel Sousa Branca, Executive member of the Board of SPGM, Portugal
Silvano Honório Campos de Araujo, Administrator of the Fundo de Garantia de Crédito, Angola
Giorgio Venceslai, Executive Director Società gestione fondi per l'agroalimentare (SGFA/ISMEA), Italy
Altankhuyag Shagj, Executive Director of the Credit Guarantee Fund, Mongolia
José Rolando Álvarez Valbuena, President of the Board of the Confederación Española de Sociedades de Garantía Recíproca (CESGAR)
Maja Tomanič-Vidovič, Managing Director of the Slovene Enterprise Fund (SEF), Slovenia

Questions and answers

17h00 – 17h30

Internationalisation of SMEs – a case study

Remzi Simsek, Entrepreneur, GSW Maschinenbau GmbH, Germany/Turkey
Guy Selbherr, Executive Director / CEO of Bürgschaftsbank Baden-Württemberg, Germany

17h30

Closing of the event by José Fernando Figueiredo, AECM Chairman
---
Our speakers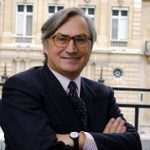 Sergio Arzeni
Director of the Centre for Entrepreneurship, Small and Medium-sized Enterprises (SMEs) and Local Development of the Organisation for Economic Co-operation and Development (OECD)
Sergio Arzeni is the Director of the Centre for Entrepreneurship, Small and Medium-sized Enterprises (SMEs) and Local Development at the Organisation for Economic Co-operation and Development OECD in Paris, France. The Centre oversees the work of the Programme on Local Economic and Employment Development (LEED), the Trento Centre for Local Development in Italy, the Working Party on SME and Entrepreneurship and the Tourism Committee. It is under his leadership that the OECD Scoreboard on SME and Entrepreneurship Finance has been developed as well as the SME Policy Review Series and the SME Policy Benchmarking Report. As an economic journalist he has contributed to several Italian and international newspapers. He holds a First Class Honours Degree in Political Science from the University of Rome and specialised in Industrial Economics at the International University Insitute of Luxembourg and in International Economic Relations at the Brookings Institution in Washington D.C., USA. He is Senior Enterprise Fellow at the University of Entrepreneurship and Business, University of Essex, UK; President of the Scientific Committee for Research and Innovation of the Piedmont Region, Italy; Member of the Strategic Committee of BPI France; Member of the Scientific Committee of Formaper, the Milan Chamber of Commerce Special Agency on Skills for Entrepreneurship and Management in SMEs; Member of the Advisory Board of SRM, the Research Centre on the Mediterranian of Intesa San Paolo Bank.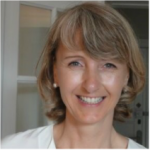 Astrid Bartels
Policy Officer, Unit SME Access to Finance, Directorate General Enterprise and Industry, European Commission
Astrid Bartels is a team leader for the COSME financial instruments at the European Commission, DG Grow, SME Access to Finance. Before joining the Commission in 2002, she was consultant for Bain & Company and also a corporate client relationship manager at Deutsche Bank. She has strong competencies in business strategy, holds a Vordiplom in economics from the University of Hagen and obtained an MBA from the University of North Carolina, Kenan Flager Business School, USA.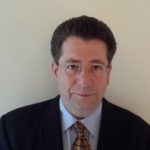 Guiseppe Gramigna
Chief Economist, US Small Business Administration
Giuseppe's work focuses on the small and medium enterprise sector. Giuseppe's academic research focused on how changes in the financial markets affect small business lending. Giuseppe's other academic research focused on labor migration during periods of economic transition. He later worked in the Equity Research Department of a major investment bank, where he focused on natural resource industries. At the SBA, Giuseppe advises the Agency on economic trends affecting small businesses, and leads research on strategic planning for the Agency's various programs. He also serves as the U.S. Permanent Delegate to the OECD Working Party on SMEs and Entrepreneurship. He severs on the scientific committees of several academic institutions and publications, and is a frequent speaker on the domestic and international arena. Before joining the U.S. Small Business Administration, Giuseppe headed the consulting firm, DASSI Corp. His other areas of interest include the construction industries, tourism, information services, and regional economic development. Giuseppe earned a BA in economics from The State University of New York at Purchase, and a graduate degree in economics from The New School For Social Research. During 1996 to 2001 Giuseppe served as vice president and then president of the SUNY Purchase College Alumni Association., He also served as Alumni Representative to the Purchase College Council, a gubernatorial appointed oversight body.
Motohide Hashimoto
Executive Director, Small and Medium Enterprise (SME) Unit
Japan Finance Corporation
Being the Executive Director of the Small and Medium Enterprise (SME) Unit of the Japan Finance Corporate since 2014, Motohide Hashimoto has a broad knowledge and long experience in the sector of SMEs. From 2012 until 2014 he was the Managing Executive Officer of the Micro Business and Individual Unit of the Japan Finance Corporate. Prior to this, he was the Regional-Commissioner of Sapporo Regional Taxation Bureau of the MOF. Motohide Hashimoto held various positions as a Director of different Divisons within the National Tax Agency. He earned a degree in Economics from Kyoto University and joined the Ministry of Finance afterwards.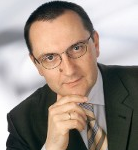 Kurt Leutgeb
Head of Guarantees and Subsidies, Austria Wirtschaftsservice Gesellschaft mbH (aws), Austria
With 24 years of experience in the promotion of start-up companies, SME and innovation-oriented businesses with various instruments, mainly guarantees, Kurt Leutgeb has a comprehensive knowledge in the field of financing and banking. a MBA from the Vienna University of Economics and Business He holds the position of Head of Division "Guarantees and Subsidies" in aws (Austria Wirtschaftsservice GmbH). Being a Member of the Board of Directors of AECM from 2002 to 2012, he is a deputy member since 2012. His key qualifications range from development and implementing promotion programmes and instruments (especially in the field of start-up, sme and innovation) to the development and implementing of aws guarantee policy and experience in consulting and training of guarantee institutions in eastern European countries (various training visits and local seminars).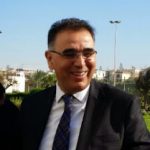 Taoufiq Lahrach
Finance Department at La CaisseCentrale de Garantie, Morocco
Mr. Taoufiq Lahrach is responsible for the Finance Department at La CaisseCentrale de Garantie, Morocco. He is also in charge of the legal affairs' department. After graduating from Lorraine University. He spent 4 years teaching economics and finance in France. He then joined La Caisse Centrale de Garantie in 1992 where he was recruited as the head of the risk department. La CaisseCentrale de Grantie is a public institution, whose major task is to facilitate access to credit to SMEs. Mr Lahrach has acquired substantial experience at la Caisse Centrale de Garantie. He was member of different teams in charge of designing and implementing different credit guarantee fund in favour of SMEs. He also managed different co-financing mechanisms. In 2007 he was member of the steering committee, which included representatives from the ministry of finance, Morocco's Central Bank, that undertook a reform of Morocco's national guarantee system. He attended and spoke at various conferences and seminars with IFC, AECM and others local and regional institutions. Mr. Lahrach is married and has two children.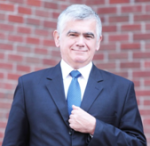 Zoltán Urbán
CEO of Garantiqa Hitelgarancia Zrt., Hungary
Since 2014 Zoltán Urbán is the CEO of Garantiqa Creditguarantee Co. Ltd. Furthermore, since June 2012 he is the Deputy CEO and Member of the Board of Directors of the Hungarian Development Bank Plc (MFB Bank). In the previous 20 years he worked in commercial banks in different senior corporate financing positions: in the Landesbank Baden-Württenberg he was the Head of Budapest Office; in the Dresdner Bank (Hungaria) Rt. he was a Member of the Board Of Directors and responsible for Corporates, Treasury, and Corporate finance transactions; in the Hypovereinsbank Hungary he held the position of the Managing Director of Structured Finance and Large Corporates Division and Managing Director of Structured Finance Division. He started his banking career in a cooperative bank, in the Industrial Banking House and in the National Savings and Commercial Bank (OTP Bank) Ltd where he was operating as the Head of Money and Capital Market Transactions Department and the Head of Central Corporate Relationship Management. Mr. Urbán holds a Masters degree in Economics from the Budapest University of Economics.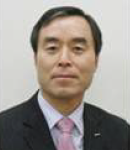 JongMan Park
CEO of Korea Technology Finance Corporation (KOTEC), Korea
JongMan Park is the Executive Director of the Korea Technology Finance Corporation (KOTEC). After graduating from the Graduate School of Industrial Design at Hanyang University with an Executive MBA he entered the Korea Credit Guarantee Fund. With a long working experience of over 2o years, he held various positions within the Technology Appraisal Center. Furthermore, before being nomintaed as the Executive Director of KOTEC, he was operating as Senior Director of Audit Office.

Alessandro Tappi
Head of Guarantees, Securitisation & Microfinance
European Investment Fund (EIF)
Alessandro Tappi is Head of Guarantees, Securitisation & Microfinance at the European Investment Fund (EIF). Starting in 2000, he developed EIF's presence in the capital markets and transformed EIF into the largest investor specialised in SME securitisation, as well as the EIB Group specialised arm for SME debt financing products. His responsibility covers over all "debt" products for SME financing, ranging from guarantees in securitisation transactions, SME loan portfolio guarantees, equity investments and loans to Microfinance Institutions, as well as risk-sharing co-financing instruments for SMEs. EIF's guarantee activity now spans across all the EU Member States, as well as the candidate countries and South-East Europe. EIF mainly focuses on transactions backed by a broad range of SME financing, such as SME loans, micro-loans, lease receivables, trade receivables, small CMBS, venture debt, collateralised funds obligations, etc. With the microfinance business EIF supports Micro Finance Institutions across the EU Members States. Under his responsibility EIF issued guarantee commitments in both cash and synthetic deals in excess of EUR 18 billion in a large number of SME-backed structured finance transactions, using both EIF own resources as well as third party mandates from the European Commission, European Member States and regions. Between 2006 and 2008 Alessandro has been Member of the Board of Directors of EFSE, the European Fund for South-East Europe, the largest microfinance investment fund worldwide. Prior to joining EIF, Alessandro worked for several years in the project financing area at San Paolo Bank, Turin. Alessandro holds an MBA in Business Administration and a Diploma in Economics and Trade from the Faculty of Economics and Commerce, Turin. He has been lecturer at the Universities of Udine, Torino and Paris and held various training courses on Structured Finance products and Financial Modelling.
Geun-Woo Seoh
President & CEO
Chairman of the Board of Directors
Korea Credit Guarantee Fund
Geun-Woo Seoh is the President, CEO and Chairman of the Board of the Korea Credit Guarantee Fund. After graduating from Seoul National University with a M.A. of Economics in 1985, he served as the Director of Credit Rating & Research Division of the Korea Investors Service. Afterwards, he operated as a research fellow at the Korea Insitute of Finance and as the Director General of Corporate Restructuring Bureau of the Financial Supervisory Commission. With over 20 years of working experience, he held various positions within the Hana Bank, the Hana Financial Group and the Hana Insitute of Finance. Before entering the Korea Credit Guarantee Fund in Ocotber 2013, he was Director of Planning & Cooperation Division and Senior Advisor of the Korea Insitute of Finance. Mr Seoh also earned a Ph.D. in Economics from Seoul National University in 1995.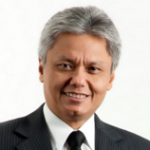 Datuk Wan Azhar Wan Ahmad
President and CEO of the Credit Guarantee Corporation Malaysia Berhad, Malaysia
Datuk Wan Azhar Wan Ahmad is currently the President/Chief Executive Officer of Credit Guarantee Corporation Malaysia (CGC Malaysia). Prior to joining the corporation, he served in a few banks both local and foreign. In 1993, he was recruited by Central Bank of Malaysia to join CGC as Manager and was subsequently promoted to Assistant General Manager in 1995. In 1997, he was further promoted to Chief Executive Officer and later was appointed to the Board of Directors as Managing Director in 2000. Datuk Wan Azhar is currently Chairman of Association of Development Financing Institutions in Asia and the Pacific (ADFIAP). He is also a Board member of Credit Bureau Malaysia Sdn Bhd, a Board Member of UK-based equity funding institutions, Aureos CGC Advisers, a Member of Small Debt Resolution Committee (SDRC) – an executive committee established by Central Bank overseeing debt restructuring for SMEs, a Council Member for the Association of Development Finance Institution of Malaysia (ADFIM).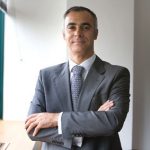 José Fernando Figueiredo
Chairman
– SPGM, (Portugal)
CEO of IFD and Special Honorary Chairman of AECM
José Fernando Figueiredo (50) is from the 1st January 2015 the Executive President of IFD – Instituição Financeira de Desenvolvimento, the Portuguese SME financing tool. He is Special Honorary Chairman of AECM – European Association of Guarantee Societies, for the international relations, which was President during 8 years, between 2007 and June 2015. AECM is the European Association of credit guarantee entities, a non – profit organisation, based in Brussels, representing 42 members from 20 countries of the EU as well as Russia, Turkey, Bosnia , Montenegro and Kirgizstan. AECM members have a total portfolio of around 80 billion € in guarantees, helping around 2,1 million European SME and entrepreneurs getting access to credit financing to develop their investment projects or to support their business activities. José was also co-founder of REGAR, the IberoAmerican Network of SME Credit Guarantee Organisations, and Invited Member of the Consulting Council of ALIGA, the Latin American Guarantee Institutions Association. Also Chairman of SPGM – Holding of the Portuguese Mutual Guarantee Scheme that manages the public counterguarantee mechanism (around 1 billion euros in own funds), a tool that partially guarantees the guarantees issued by the MGS and deals with the public agencies and the European Investment Fund -EIF, also acting as back-office to all the entities in the Portuguese Guarantee Scheme. Till the end of 2014 and since foundation, he was Chairman and Executive President of Norgarante, Lisgarante, Garval and Agrogarante – the four Mutual Guarantee Societies (MGS) in Portugal – with a total share capital of around 200 million euro and an outstanding portfolio of 3 billion euro in guarantees (6 billion in credits), managing more than a 120 thousand files. These guarantees helped the more than 60 thousand SME that are shareholders (mutuals) of the MGS to get access to credit financing for above 14 billion euro since foundation. Alongside with guarantee activities José was also involved in the VC business as Chairman and partner of 2BPartner SCR, a small Venture Capital firm running a start up fund in partnership with local university and some private companies. He's also member of Invicta Angles – the Oporto Business Angels Network. José started his career at Inter-Risco, at the time a joint Venture between the British VC 3i and BPI – one of the leading investment banks in Portugal, later he became member of the Board of IAPMEI – Portuguese Small and Medium Sized Enterprises Agency and Chairman and Executive President of PME Investimentos – one of the major Portuguese Venture Capital and Private Equity Companies. José's family business is in the wine sector and he also acts regularly as international consultant for several governments and international organisations. He holds a 5 year degree in economics and the frequency of a master in industrial economics. Also was an invited professor at Fernando Pessoa University in Porto.

Pablo Pombo González
Founding President of AECM
Secretary General
Iberoamerican Network of Guarantees (REGAR)
Pablo Pombo has a PhD in economic and business sciences and is Professor of the University of Cordoba (Spain) and the Order of the Civil merit granted by the King Juan Carlos I of Spain in 1995 and UNICAJA economic research award, in 2007. He has more than 35 years of experience in the sector of credit guarantees for SMEs. Pablo Pombo González is the President founder of the European Association of guarantee institutions (AECM) since 1996 and the President of its first Board of Directors (1992-96). Since 1998, he is the Technical Secretary of the Ibero-American network of guarantees (REGAR) and international guarantees systems consultant. He has participated in over 34 international projects and organizing the American guarantee systems forums annually since 1998. From 1991 to 1996 he held the position of President of the Spanish Confederation of SGR's (CESGAR), at the stage of enactment of the new law 1/94 of the SGR Spanish sector. Furthermore, he was a Member of the Council of administration of the company Spanish counter guarantee (CERSA) (1994-96). He has participated as a speaker on the subject in numerous international forums in Africa, Latin America and Europe in more than 34 countries. International consultant systems of guarantees for several multilateral organisations: Spanish Agency of international cooperation for development AECID, Switzerland Agency for development and cooperation COSUDE, International German GTZ cooperation, United Nations Program for Development PNUD, Social Studies Foundation FUNDES, inter-American Bank for development IDB and World Bank. He also participated as expert in the Mutual Guarantee Scheme Workshop, organized by the African Development Bank ADB in Tunisia 5 of April 2006. Moreover, he is a Member in the World Bank Task Force," Principles for the design and implementation of PCGSs (partial credit guarantee schemes), for small and medium enterprises in emerging markets and developing economies", organized by the World Bank in Washington in 2015.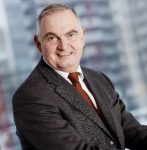 Bernard Jehin
Member of the executive committee
SOWALFIN (Belgium)
Since 2001, Bernard Jehin is member of the executive committee of Sowalfin, a financial company owned by the Walloon Region Belgium). The Group Sowalfin aims at developing a comprehensive set of financial tools and services to meet the needs of Walloon SMEs during their creation, development and transfer & takeover, but also during innovation and export projects. Bernard Jehin is also member of the board of Transeo, the European Association for SME Transfer. Previously, he held key positions in Belgian private and public financial institutions. He holds a Master degree in Economics from the University of Namur.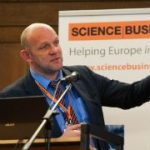 Jean-David Malo
Head of Unit "SMEs, Financial Instruments and State Aid", Directorate General for Research and Innovation
European Commission
Jean-David Malo, Head of Unit RTD-C03 "Financial engineering" and EC Designated Service Manager for the RSFF's implementation, graduated from the Institut National Supérieur des Sciences Economiques et Commerciales (Paris) and the University of California (Berkeley). He started his career as Head of internal control management in the Comité Professionnel de la Distribution de Carburants in France before joining ARMINES, a body managing contractual research and innovation for French engineering schools (Ecoles des MInes, Ecole Polytechnique, ENSTA, …), where he created, developed and managed the European Affairs Directorate. He joined the European Commission in January 2001. In the Directorate General for Research, he participated actively to a number of developments on the design of funding instruments, rules for participation, funding schemes, etc, both for FP6 and FP7. From 2003 to 2006, he was the assistant of Director Robert-Jan SMITS. After heading the unit in charge of the regional aspects of FP7, ie. the "Regions of Knowledge" and "Research Potential" programmes, from 2006 to 2010, he is now managing a newly created unit in DG Research and Innovation, the main objective of which is to contribute to increase private finance and close market gaps in investing in research and innovation by expanding the scope and scale of existing EU innovative financial instruments (like the Risk-Sharing Finance Facility) and by developing new ones in the fields of debt (including guarantees) and equity financing. The EU state aid framework, tax incentive schemes and philanthropic funding are also areas covered by the work of the unit.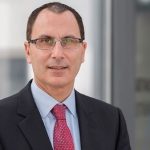 Guy Selbherr
Member of the Board of Directors
VDB, Germany
Guy Selbherr is Member of the board of directors of the guarantee bank of the federal state of Baden-Wuerttemberg, Bürgschaftsbank Baden-Württemberg GmbH and CEO of the SME-oriented investment company MBG Mittelständische Beteiligungsgesellschaft Baden-Württemberg GmbH. Guy Selbherr was born in 1965. He trained as lending officer at a co-operative bank. Later he studied business and administration. In 1992 he started working at the guarantee bank of the federal state of Baden- Wuerttemberg, the Bürgschaftsbank Baden-Württemberg. He then became executive assistant. In 2004 he was elected member of the board of directors. At the same time he became CEO of the SME-oriented investment company MBG Mittelständische Beteiligungsgesellschaft Baden-Württemberg. Mr Selbherr is Vice President of the European guarantee association AECM. In June 2014 he was elected President of the association of German guarantee banks VDB, Verband Deutscher Bürgschaftsbanken, in Berlin.
Galina Sergeyevna Izotova
Head of the Credit Guarantee Agency, Russia
Since 2014 Galina Izotova is the Chairman of JSC "NDCI Credit Guarantee Agency". In 1983 she graduated from Voznesensky Leningrad Finance and Economics Institute and in 2001 graduated from Moscow State Institute of International Relations (University) of the Ministry of Foreign Affairs. With a working experience of almost 30 years, Galina Izotova operated as Deputy Envoy from the President of the Russian Federation in the Volga Federal District from 2012 to 2014 and as Deputy of the 5th State Duma of the Federal Assembly of the Russian Federation and first Deputy Chairman of the State Duma's Committee for affairs of the Federation and regional policy from 207 to 2011. She also holds a Ph.D. in "Distinguished Economist of the Russian Federation", where she earned the"Finance Expert". Further awards and distinctions that she received are the Order of Friendship, the Citation of the President of the Russian Federation, the Citation of the Government of the Russian Federation, the Diploma of the Federation Council of the Federal Assembly of the Russian Federation and the Diploma of the State Duma of the Federal Assembly of the Russian Federation.
---
Presentations and statements
Pablo Pombo González
Founding President of AECM, Secretary General of the Iberoamerican Network of Guarantees (REGAR)
Hashimoto Motohide
Executive Director, Small and Medium Enterprise (SME) Unit
Japan Finance Corporation

Geun-Woo Seoh
President & CEO, Chairman of the Board of Directors
Korea Credit Guarantee Fund

Sergio Arzeni
Director of the Centre for Entrepreneurship, Small and Medium-sized Enterprises (SMEs) and Local Development of the Organisation for Economic Co-operation and Development (OECD)

Guiseppe Gramigna
Chief Economist, US Small Business Administration
Alessandro Tappi
Head of Guarantees, Securitisation & Microfinance
European Investment Fund


Taoufiq Lahrach
Finance Department at La CaisseCentrale de Garantie, Morocco

Galina Sergeyevna Izotova
Head of the Credit Guarantee Agency, Russia
Datuk Wan Azhar Wan Ahmad
President and CEO of the Credit Guarantee Corporation Malaysia Berhad, Malaysia
Silvano Honório Campos de Araujo
Administrator of the Fundo de Garantia de Crédito, Angola
JongMan Park
CEO of Korea Technology Finance Corporation (KOTEC), Korea
Altankhuyag Shagj
Executive Director of the Credit Guarantee Fund, Mongolia
Maja Tomanič-Vidovič
Managing Director of the Slovene Enterprise Fund (SEF), Slovenia
João Miguel Sousa Branca
Executive member of the Board of SPGM, Portugal
Alessandro Bozzo
Manager FOGAPE, Santiago, Chile